Discussion Starter
•
#1
•
Did anybody get up bright and early to buy themselves a shiney Ipad? It's not of the tea, but plenty did get out of bed early.
the following pic was posted on The Register of people queuing up on Regent St: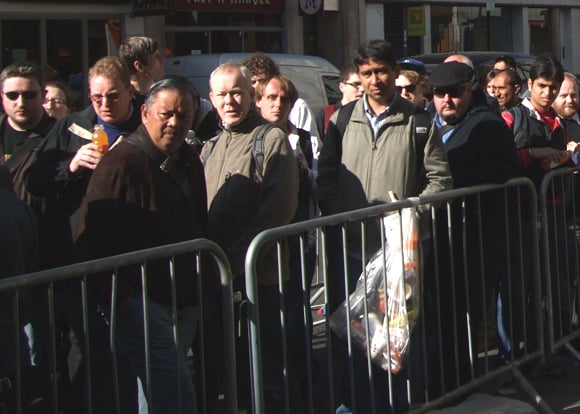 The following was a comment posted by a reader, made me chuckle:
"That second photo is a tipping point waiting to happen and a PR disaster if it gets on the news tonight - those are real fanbois in the flesh, not PR ringers. I'd like to see Flat-Cap Jack (foreground, right of centre) whirling around in silhouette. Cool!
I'm sorry, but looking at that pic, I'm thinking the iPad's killer feature must be its wipe-clean screen."