·
DUE CEO, Booking agent, Coffee maker & Dogsbody...
Discussion Starter
·
#1
·
Liberty Ship Henry B Plant and SS Larison Dives – Wed 25 Apr
After a good days diving out of Dover yesterday we met up again this morning for the long haul up to the Henry B Plant, an intact Liberty ship on its side in about a max of 41m. This is my favorite Dover wreck and i had been looking forward to this for some time.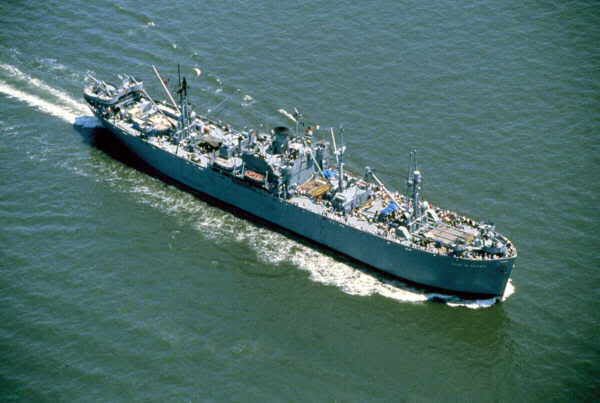 There are wreck tour details here:-
Wreck Tour
At the marina Chunderfish took possession of her new Steel 7 which Nigel had kindly painted Pink for her.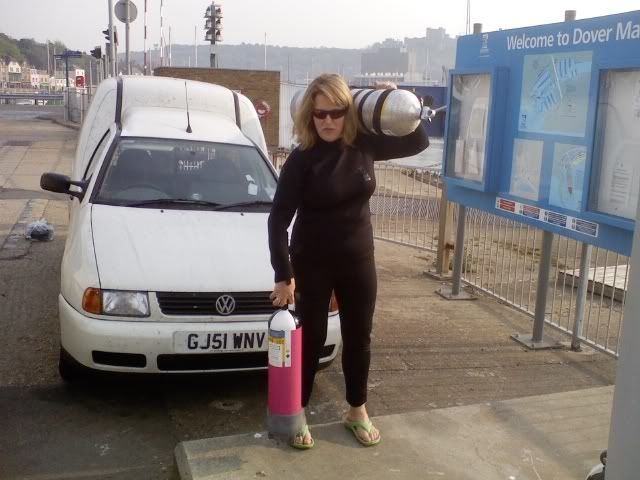 Off we went on a very nice flat calm sea with the expected Sea haze holding off.
We had a few missing off of this one so a bit of space on the bench, and me and Chasey were diving as team Chaos, minus the Dude, which should have meant a good dive
I went in first as the expendable diver to tie the shot in but Chasey had a delay, Desperation joined me at 6m and told me that Mark had a problem then he dropped down the line, I followed and into the dark and gloom we went.
Dan was soon back up though and pointing to my torch, his was hanging up by his ear where he could not find it, so I pointed to it as it floated past his eyes
On the wreck Dave had landed the shot just by the bridge and after a short struggle I had it tied in, meantime Chasey had joined me and let me know he was there by blinding me with his torch.
We then started to work around the superstructure, the viz was not bad once your eyes got used to the gloom and we were away from the busy area, working our way around though I had constant mask leaking problems, and Chasey eventually offered me his spare. At that point I had it working so did not bother, but it was still a hassle.
Working on we headed towards the stern, getting some ambient light on the shallower sections. Turning the dive we went back to the shot area and had a good look around here before I headed up with Chasey having a last Lobster search. Not as good as my last dive on this wreck but still very enjoyable apart from the damn mask leaking.
The Deco was a pain as we had Jellyfish all over us, and my gas swap was a nightmare as I had jellyfish tentacles all wrapped around my stage bottle reg. So 40 min bottom time at a max of 37m in 10 Degrees water with about 4m of Dark viz silted up in places. Using 31% Backgas and 52% for Deco.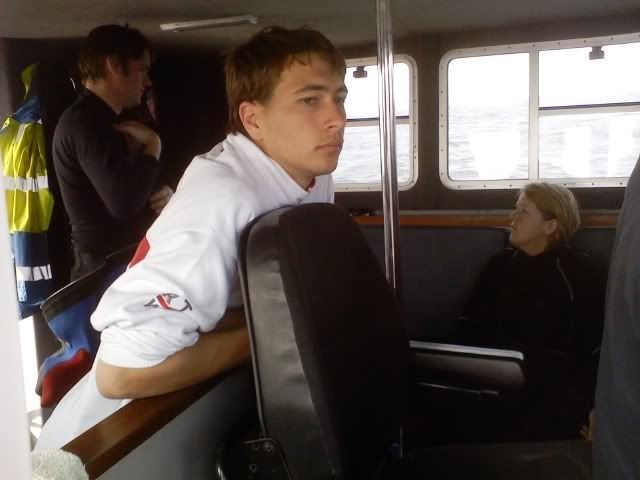 Dan ponders his lost lifting bag and quality spidge, while Chunderfish tells Rob that diving Commando style is a good, DIR Holistic approach to diving
Dive 2 – SS Lariston
Dave Batchelor shotting the wreck, with Nigel giving helpful advise
After some lunch and a 4.5 hour surface interval we headed out to this big and popular wreck just short of the shipping lanes. The Viz looked ok with a green plankton tint and Dave had the shot in after a struggle, as we had some wind over tide making it a bit lumpy.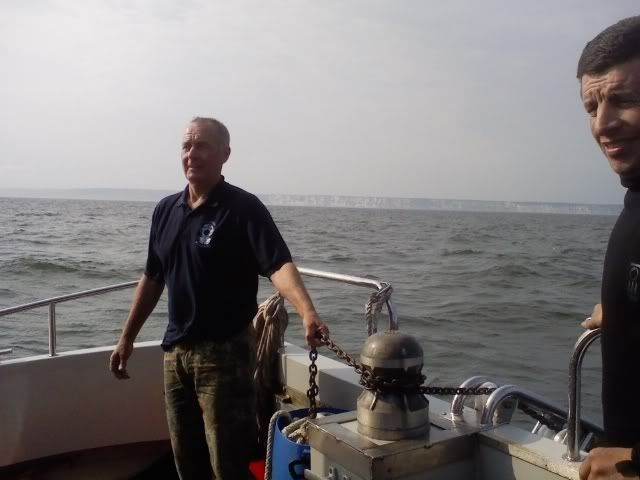 501 Diver despite having his face hideously damaged by the Sun, Jellyfish stings and some Anti-Aging Cream soldiers on to shot the Lariston
with John Perrin watching.
Down we went and it was very bitty at first but once we got below 16m we had some lovely clear water and even some nice ambient light. The shot had landed next to the proudest point and was at 28m in a gloomy area, but once lined off and untangled myself from some fishing line and 2 other distance lines I had a look inside the hull before moving out to the side and up to the top at about 22m, here I had some fantastic viz looking along the deck in good ambient light with 5-6m of Viz .
Then a silt stirrer cam along and ruined all that, I waited for it to settle, but we had full slack then and it did not want t go. Soon after I started to get cramp so headed up after a very nice 35 min in a Max of 30m in 10 Degrees water using 32% and just getting a no-stop dive in.
So a very good days diving all round, and there is some good viz off of Dover again, it's just a little dark under the plankton layer.