Coastguard call and distress boat issue resolved (turned out to be the sun reflecting off a fishing boats glass windows that the member of the public had seen and mistaken for flares) we returned to shore for a bit of snorkelling without a snorkel (cause don't u know techies don't wear snorkels)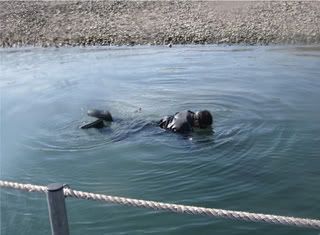 Having commented on Simon's perfect GUE trim in the water and made him laugh and swollow some sea water, see you really should wear a snorkell at all time, Simon then had even more fun doing backflips off the pontoon (and yes I did ask him if it was deep enough but secretly hoped it wasn't and he would landed face first into the sand and silt coz then I would could have got £250 from YBF)
Then headed off for some apres diving at the Cliffs hotel overlooking the Bay where myself and Simon took some of the most stunning sunset shots.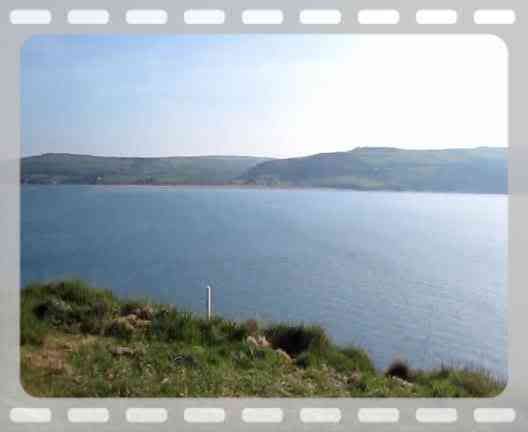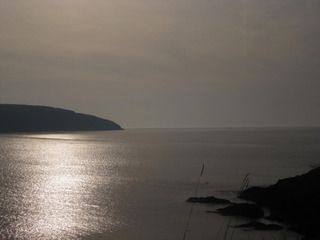 Camera envy kicked in for Simon as he has the same camera but one model down from mine and took gr8 pleasure in trying to figure out what was different before giving up and admitting mine was better and trying to sneak mine in his pocket
All in all a brilliant day, great diving, fabulous company and can't wait to do it all again next time.
Big thanks to Dan, Dan and Mark on
Razorbill Ribs
and Simon for being a gr8 buddy.