Imported post
Not only is it the number of species yet to be discovered but also their means of existence. Arguably one of the most facinating marine life discoveries of recent times are the unique ecosystems which exist around the deep ocean thermal vents. The vents release hydrogen sulphide which specialized bacteria can use to generate energy, thereby replacing the need for sunlight.  THe tube worms (see pic) so charateristic of the deep sea vents  rely entirely on these bacteria for their nutrition. The implication of life-without-sunlight for the continuation of life on earth in the event of a major catastrophe, and the postulation of life on other planets, is  impossible to overstate, truly amazing.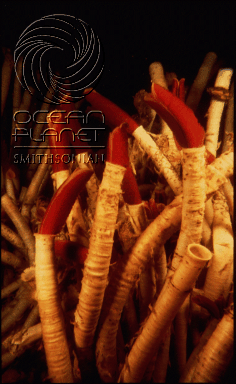 BTW, there is a current anti-cancer drug , Bryostatin, which is derived from a marine bryozoan, the colonial growths which can be seen encrusting kelp and rocks around our shores. Also  the Spiny starfish
Marthasterias glacialis
which I guess most of us hve seen around the uk, has yeilded a chamical from its eggs which is also being worked upon as an anti-cancer treatment (at Newcastle).